CHANGING THE WAY WE EAT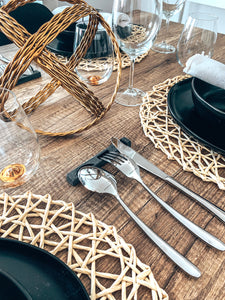 Elegant Dining
When it comes to fine dining, the quality of the food is just as important as the attention to small details. Constant touch-ups are key to keep everything looking flawless and comfortable in order to create a cosy atmosphere and a completely unforgettable feel. Used in most award winning Michelin star Restaurants our patent-pending designs of the Utensil Rest™ is simple, yet it quickly catches the eye.
Utensil Rest™ helps keep your table looking chic and inviting, but also adds a personal touch. You can choose from a wide variety of materials to match or compliment a specific look or personal style.
You have multiple options for colors with materials like granite, wood, or marble. So you will have no problem finding the right look to make your tables stand out.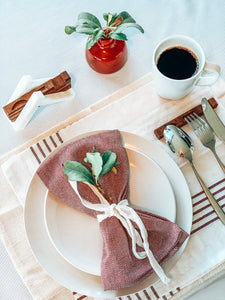 Keeping it clean
Although a table looks clean, it may not be as clean as you think it is. Because so many things come into contact with a tabletop it ranks in the top 10 places for bacteria and viruses to form.
Despite some of the best efforts, germs still find their way to the dinner table. Using Utensil Rest™ is one of the most effective ways to prevent contamination from the table to your spoon, fork, or knife.
In addition, Utensil Rest™ also helps to prevent drips and food stains on table cloths and linens. By having a dedicated resting place for your used utensils, you'll have a clean and germ-free resting area and more room on your plate.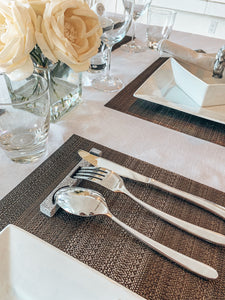 Handmade Modern Design
In a world full of cookie-cutter and boring tableware, Utensil Rest™ is bold, elegant and specifically designed. Skillfully crafted, the Utensil Rest™ is designed to securely hold each utensil in its proper place.
The Utensil Rest™ is available in different design styles. The regular version features areas designed for a spoon, fork, and knife to securely sit. In addition, there is also a sushi version, which has placement for chopsticks in addition to the spoon, fork, and knife. Our latest addition is the Diamond Collection that offers you the freedom to use them in different settings.
With different styles to choose from, you'll be able to easily add a modern look to your next event or gathering. Especially for social events like weddings, these are a great addition to the table and make great gifts.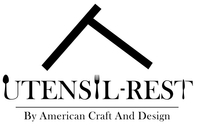 #utensilrest
Customer Support
contact@utensilrest.com
DM on Instagram @utensilrest
Please allow up to 24-48 hours for Customer Support to respond to your email.